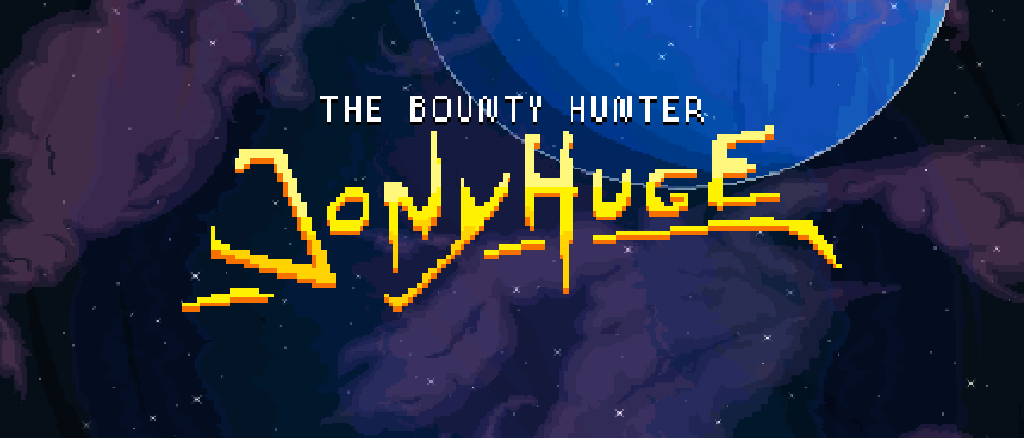 Jony Huge: The Bounty Hunter
Use the ← → to MOVE and use ↑ for LASER and ↓ for SHIELD and press SPACE to SHOOT
Better played with audio.


THIS WEB / PC VERSION IS NOW DISCONTINUED!! PLEASE DOWNLOAD IT ON GOOGLE PLAY AND APP STORE TO KEEP UP TO DATE WITH JONY HUGE EXPERIENCE!!
Help Jony Huge: The Bounty Hunter on his quest!!
Take control of Jony Huge space ship, a space pirate bounty hunter, and go with him hunt the bad guys and take the loot, that's what Jony wants!!
Travell the galaxy, fight dangers and military factions, will you be able to pilot the ship and not hit the asteroids?
Collect energy from your foes, maybe THAT will help both of you with some space ship powers, like lasers and stuff.
The game is still in development, thank you for your patience.